Quality charter
In order to offer quality health products, Laboratoires GRIMBERG strives to respect the following principles:
A guarantee of quality and safety
Our business is governed by the safety of our drugs.
Laboratoires GRIMBERG is committed to comply at all times with the pharmaceutical industry regulations and code of ethics.
Our production site in Conflans Sainte Honorine meets the strictest regulatory requirements. Quality is actively controlled and complies with the Good Laboratory Practices (GLP) and Good Manufacturing Practices (GMP) published by the ANSM.
We source our raw materials for pharmaceutical use from rigorously selected suppliers who comply with European Good Manufacturing Practices. Our raw materials are mainly sourced from France, Europe, North America or from countries that have signed a mutual recognition agreement with Europe relating to GMP.
All of our partners are also subject to regular checks by the Health Authorities and comply with quality and safety standards.
Laboratoires GRIMBERG is committed to offering high-performance and effective products to health professionals and patients/consumers. Our products are designed in close collaboration with scientists and health professionals with proven expertise in the targeted therapeutic areas.
A trusted partner of healthcare professionals
Laboratoires GRIMBERG collaborates on a daily basis with doctors, paediatricians and specialists in our therapeutic areas via our MEDICAL SALES network and with our pharmacist partners to promote the correct use of our drugs.
We are committed to constantly maintaining a high level of standards within our network of pharmaceutical sales representatives.
Our sales representatives are continuously trained in the correct use of products and operate in accordance with our ethical principles and good professional practices as defined in a charter.
Our network has been certified in accordance with the guidelines set up by the French National Authority for Health (HAS) since 2008.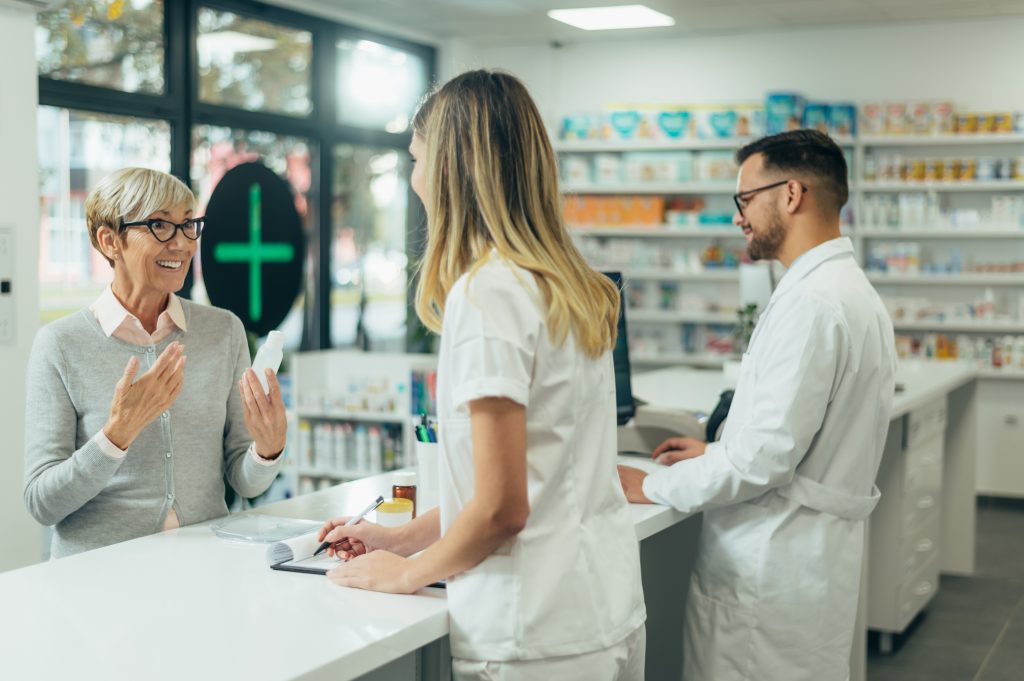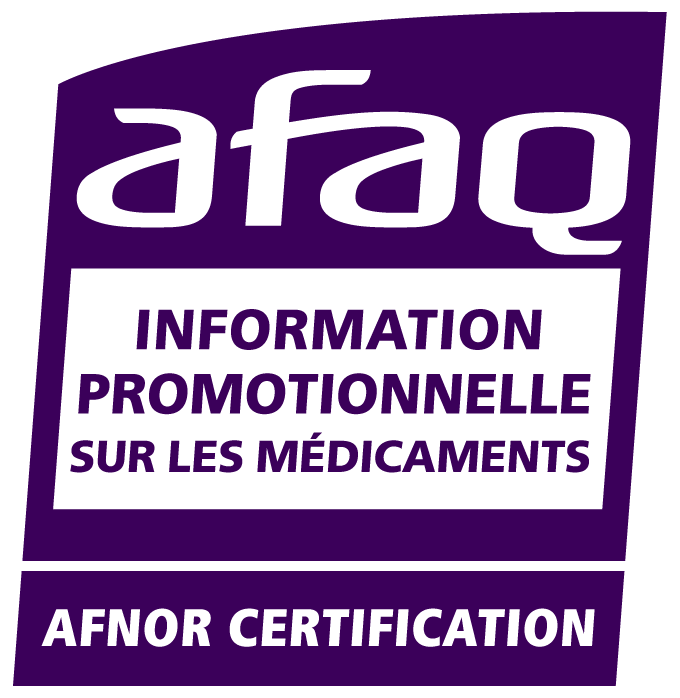 Our medical information service is dedicated to answering all your questions in an accurate and objective manner and in compliance with French regulations.
Pharmacovigilance
All drugs can have adverse effects.
If you suspect any adverse effect, whether they are listed in the package insert or not, speak to your doctor or pharmacist. This also applies to any side effects not mentioned in the package insert.
You can also report suspected adverse reactions directly via the national reporting system: French National Agency for Medicines and Health Products Safety (ANSM): www.signalement-sante.gouv.fr
Our scientific department will be happy to provide you with any information about our products.
To report an adverse reaction or to obtain medical information, you can contact us via:
E-MAIL: pharmacovigilance@laboratoires-grimberg.com
PHONE: +33 (0)8 09 10 81 55 (free service + call charge)
Transparency
Law n°2011-2012 of 29 December 2011 and its application decree N°2013-414 of 21 May 2013 on the transparency of benefits granted by companies manufacturing or marketing health and cosmetic products intended for humans require pharmaceutical laboratories to make public all existing links with health care professionals.
In this context, Laboratoires GRIMBERG publicly discloses the existence of agreements concluded with the categories of professionals referred to in the law, as well as unrequited benefits of an amount equal to or above 10 euros incl. tax granted to healthcare professionals.
Since June 26, 2014 disclosures are now posted on a single public website that was created by virtue of an order of December 3, 2013 http://www.transparence.sante.gouv.fr
Laboratoires GRIMBERG agrees to inform its partners of their publishing obligation.
The information collected by our sales representatives is subject to computer processing for the purpose of monitoring the medical sales visit.
In accordance with the amended French "Informatique et Libertés" law n° 78-17 of January 6, 1978, health professionals have the right to access and rectify their personal information. To exercise this right and access the information concerned, please contact Laboratoires GRIMBERG at the e-mail or postal address indicated on our site.
Expertise, performance, respect, initiative and happiness are the values that shape our daily activity
with our customers, partners and employees.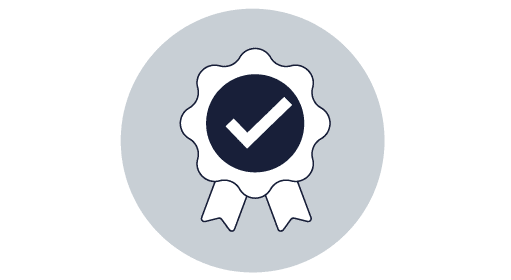 EXPERTISE
Expertise in the therapeutic areas of ENT and digestive disorders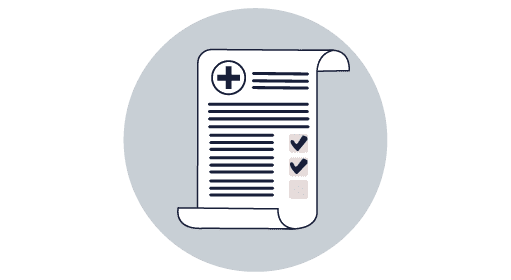 PERFORMANCE
To guarantee the quality of our products at every stage of their manufacture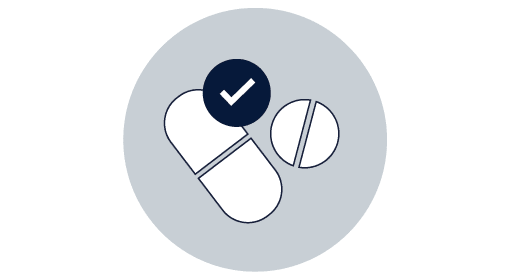 RESPECT
Providing patients and healthcare professionals with the highest level of efficacy and safety in their drugs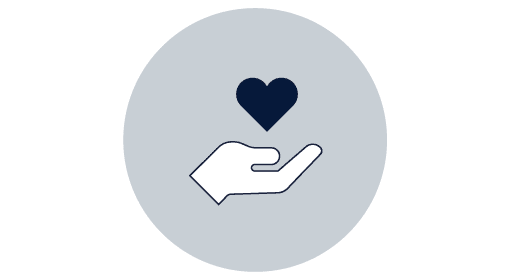 INITIATIVE
To create a climate of trust and encourage responsibility and accountability in our employees decision making in order to deepen our expertise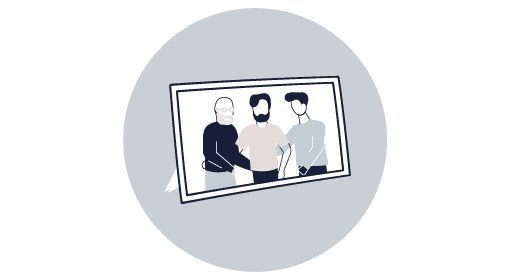 SATISFACTION
Of working in a small, family-run business that offers its employees a healthy and caring environment that fosters their work and professional development